Why use Ethernet cable instead of Wi-Fi connection?
Because Ethernet connection is a physical connection which is more stable than Wi-Fi connection. Customers can get better experience while using our product. That's why we recommend you use Ethernet cable instead of Wi-Fi connection.
Step 1. Connect LAN cable to your home router and audio cable to your audio system
a. Plug Ethernet cable one end to you regular router (use one of the LAN ports in the back) and the other end to Ethernet port of Q Station
b. Plug audio cable from audio out of your Q Station to your audio system.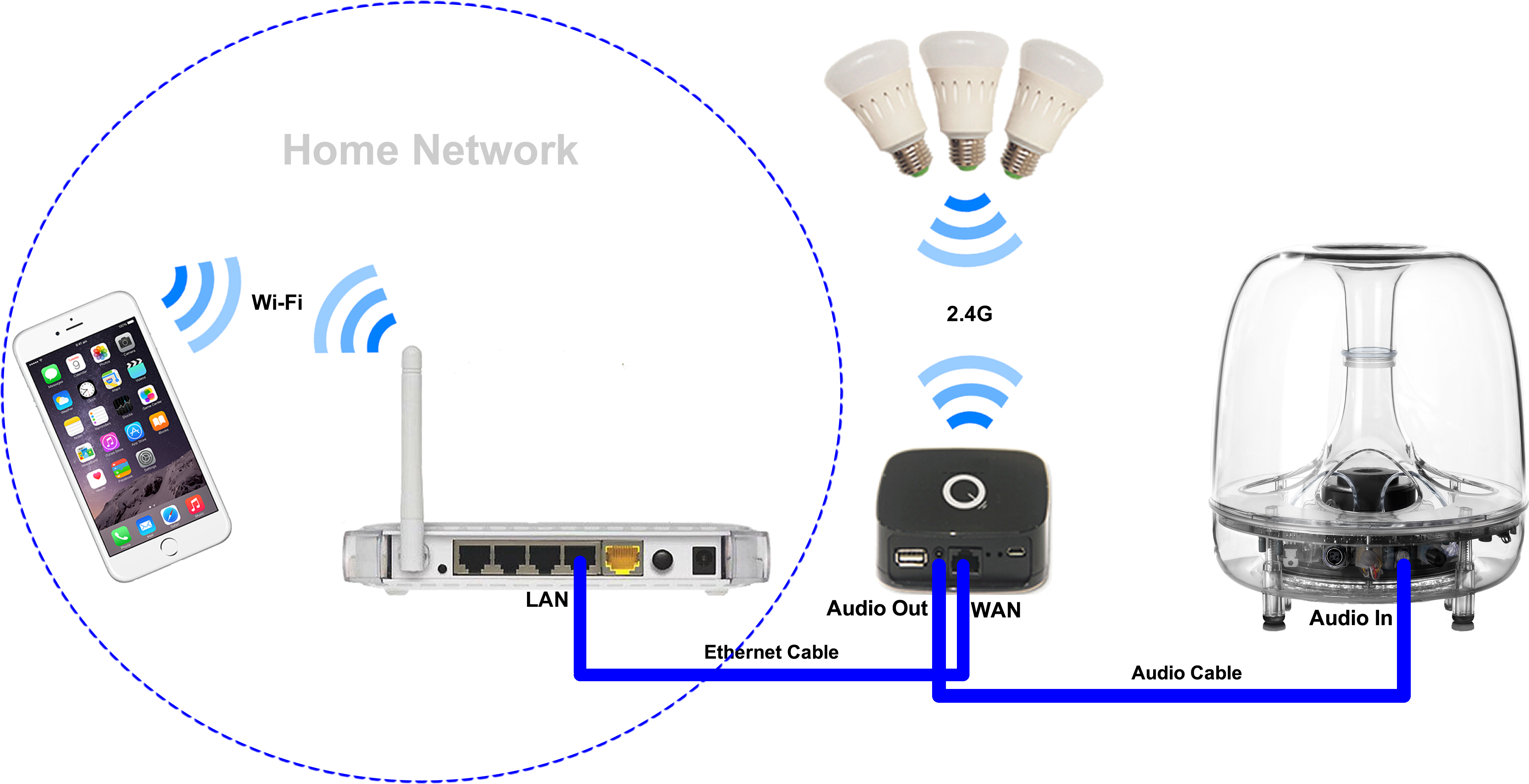 Step 2. Encrypt your Wi-Fi connection
By default, Q Station SSID is "bellnetXXXXXX". No Encryption.(XXXXXX is the last 6 digit of your MAC)

For security reason, we recommend you'd better add password to your Wi-Fi connection.
a. Use your computer or smart phone to connect the Wi-Fi connection of your Q Station.
b. Access 172.16.0.1 via IE or any other Internet browser.
c. Click "Basic Settings", to enter the management page.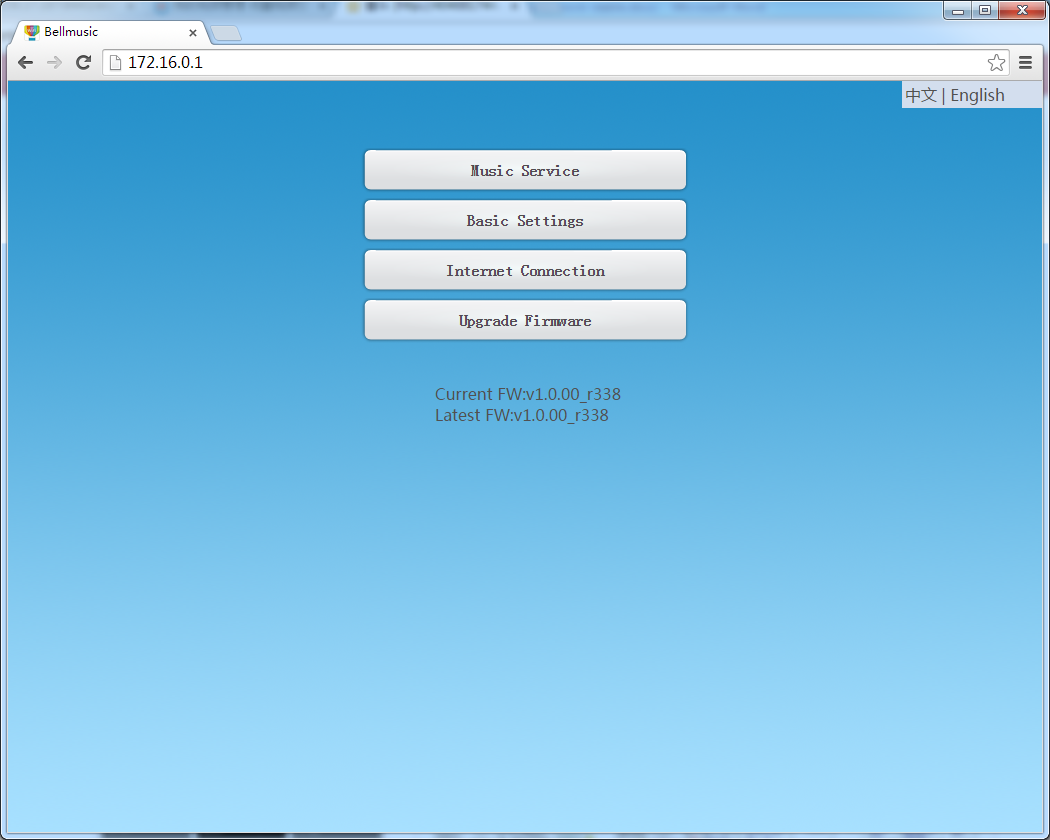 d. Change the SSID and select Wi-Fi encryption, then type the password and confirm it.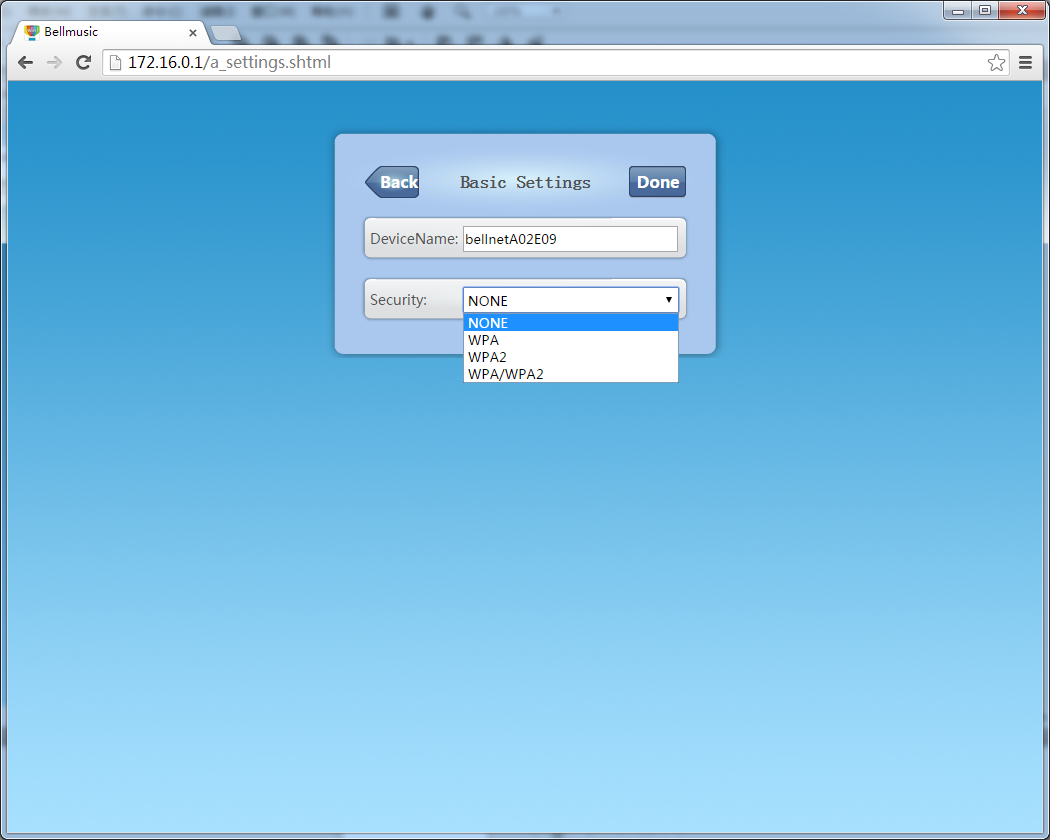 When you complete all above steps, now all things you need to do is wait about 20 seconds for Wi-Fi restarting.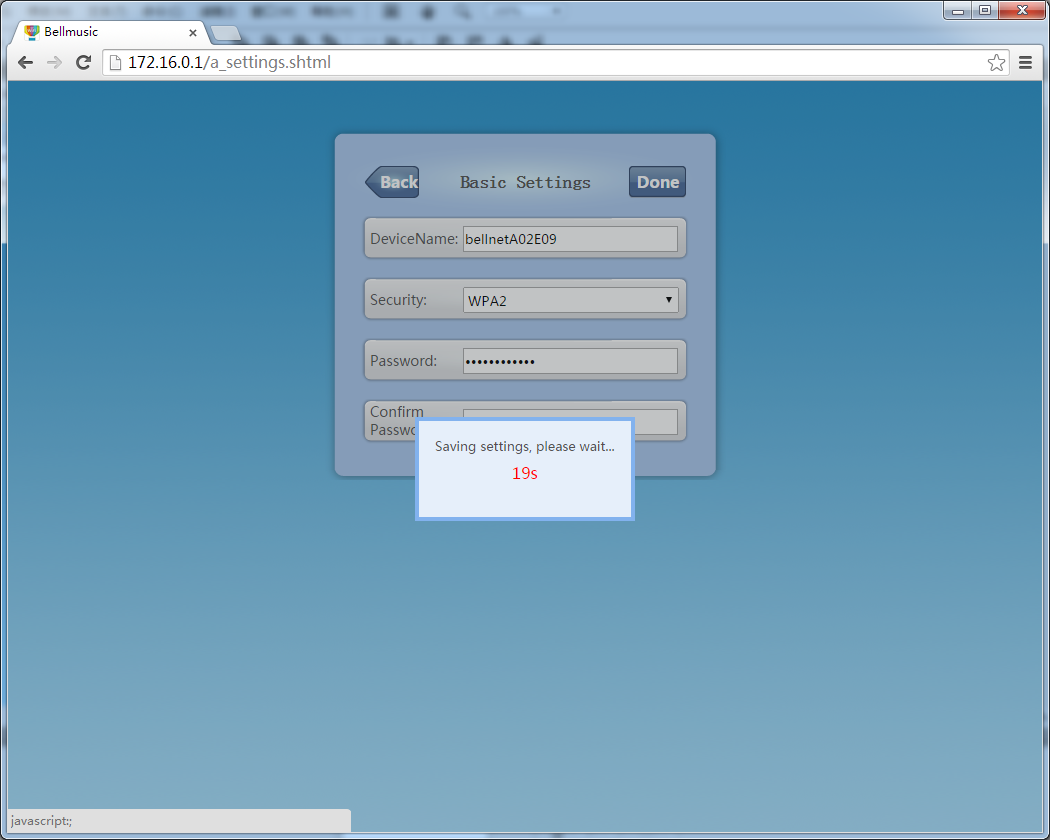 Step 3. Light control
a. Connect your iPhone or any other smart phone to your home Wi-Fi connection
b. Play music, then switch Speaker to your Q Station.
Now you can enjoy your music light shows.